Are you a commerce student aspiring to excel in Business Studies Class 12? Your journey to mastery begins with understanding the Business Studies Class 12 syllabus by AOL Business Studies. This comprehensive guide unveils the intricacies of the CBSE Class 12 Business Studies Class 12 Syllabus for the academic year 2023-2024. Whether you're currently navigating through Class 11 or are on the cusp of Class 12, this syllabus, designed in harmony with the NCERT Business Studies Class 12 curriculum, equips you with the foundational knowledge and skills essential for your success in the field of business. Let's embark on this enlightening journey with Art of Learnings (AOL), the best business studies coaching in Delhi.
CBSE 12th Business Studies Class 12 Syllabus Highlights
Part A_ Business Studies class 12 Syllabus by AOL Business Studies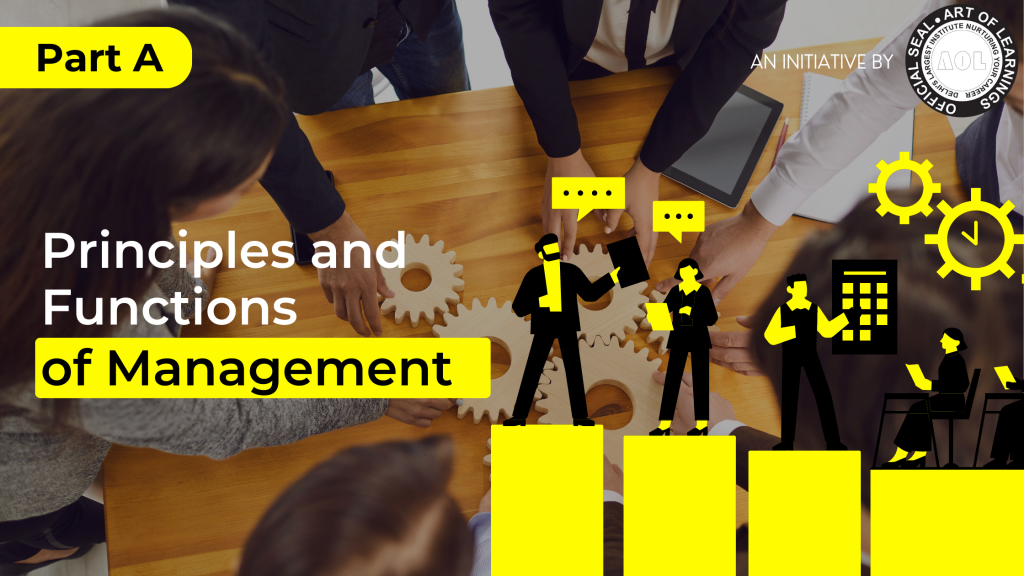 Principles and Functions of Management
Unit 1: Nature and Significance of Management: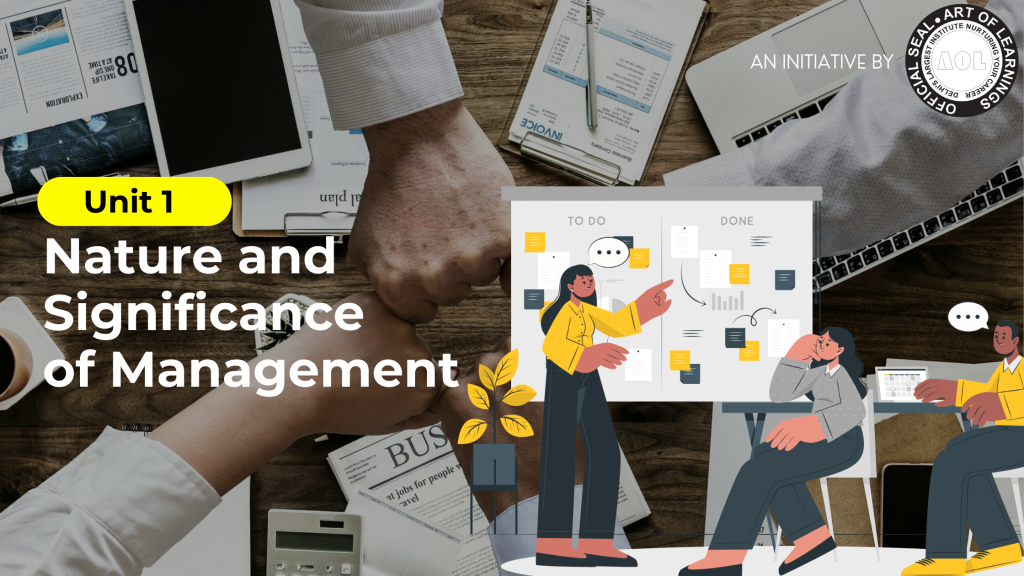 This unit serves as a cornerstone in BST Class 12. Grasp the objectives and significance of management, both as an art and science, a crucial theme for CBSE Class 12 BST. Understand the multilayered management hierarchy, encompassing functions like planning, organizing, staffing, directing, and controlling. The essence of coordination reverberates through effective management strategies, a vital aspect of the 12th NCERT BST Class 12 Syllabus.
Unit 2: Principles of Management: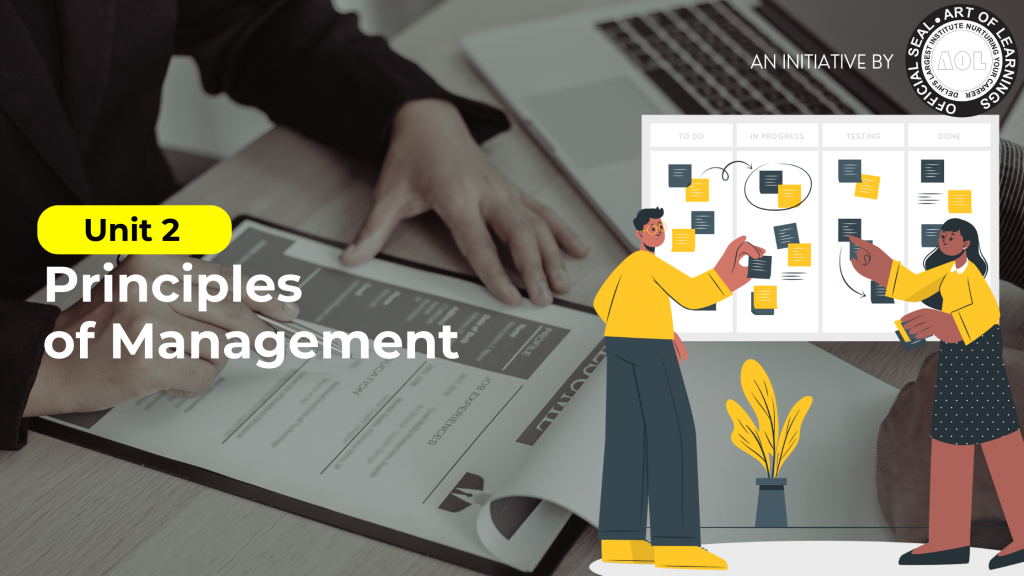 Delve into the principles underpinning management. Immerse yourself in the teachings of Henri Fayol and Frederick Taylor, whose principles, including the Scientific Management approach, offer timeless wisdom. These principles are your compass in the realm of effective management, guiding your path to excellence.
Unit 3: Business Environment: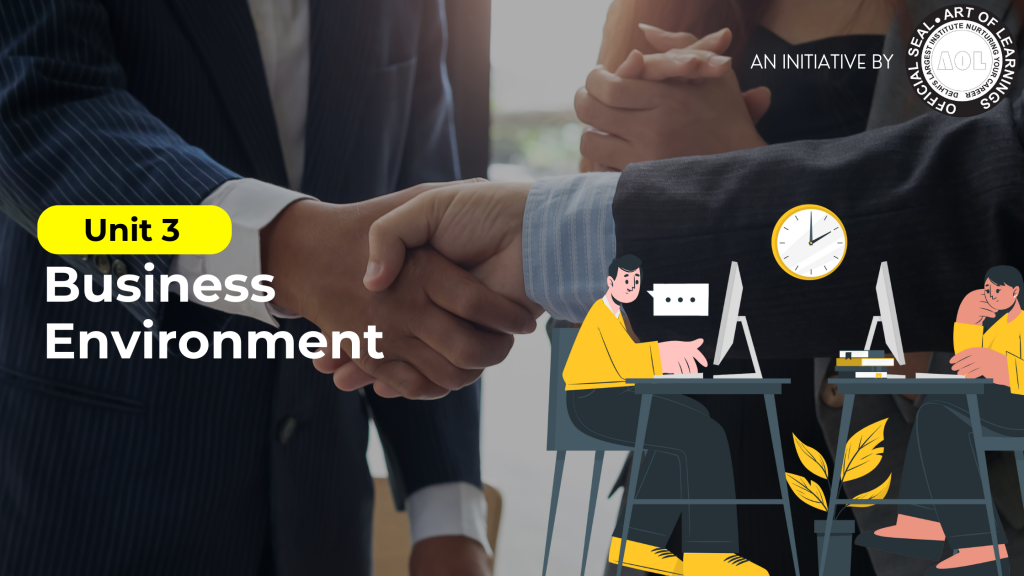 The dynamic business environment takes center stage in business studies Class 12 . Discover its multifaceted dimensions – economic, social, technological, political, and legal – woven into the fabric of the business landscape. Recognize how these dimensions interplay, shaping industry trends, consumer behavior, and regulatory frameworks. This profound understanding resonates through case studies in Class 12.
Unit 4: Planning:
Master the art of planning, an indispensable skill within BST Class 12 Syllabus. Immerse yourself in diverse plan types – objectives, strategies, policies, budgets, and programs – that serve as your navigational tools. These comprehensive topics are covered with a lot of real life examples & case studies at Art of Learnings which is the best business studies coaching in Delhi.
Unit 5: Organizing: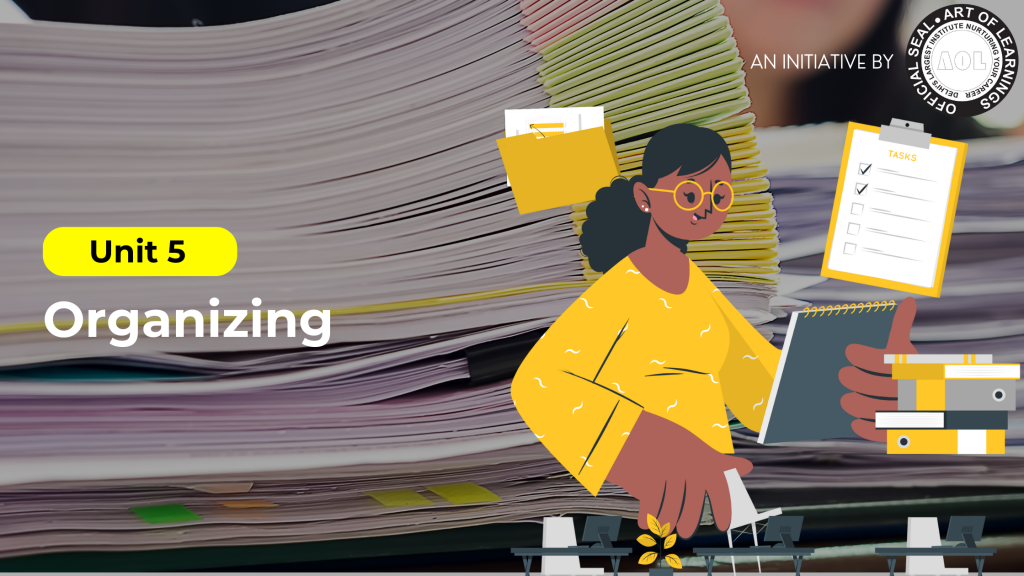 Grasp the concept & significance of organizing in the business sphere, resonating with BST Class 12. Dive into organizational structures of big and small organizations, be it functional or divisional, and get familiar with important concepts of delegation and decentralization.
Unit 6: Staffing: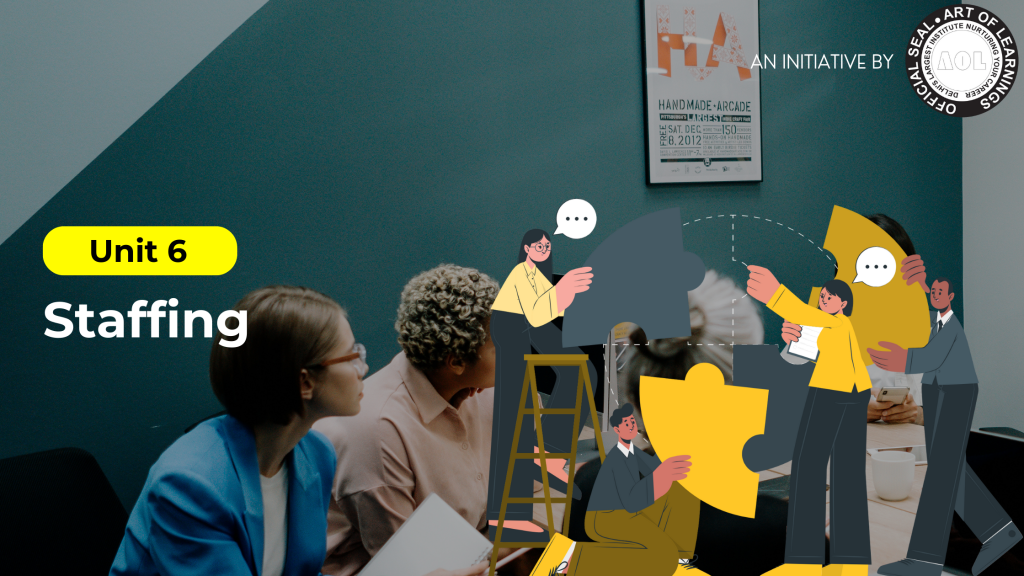 Venture into the intricate concept of staffing, a core theme within the CBSE Class 12 Business Studies Class 12 Syllabus. Unearth its essence as the process of acquiring, nurturing, and retaining a capable workforce aligned with organizational goals. Staffing concept, emphasized by mentors like Vivek Sir, is more than just filling roles; it's about aligning individuals with organizational values, a key focus in BST Class 12 CBSE.
Unit 7: Directing: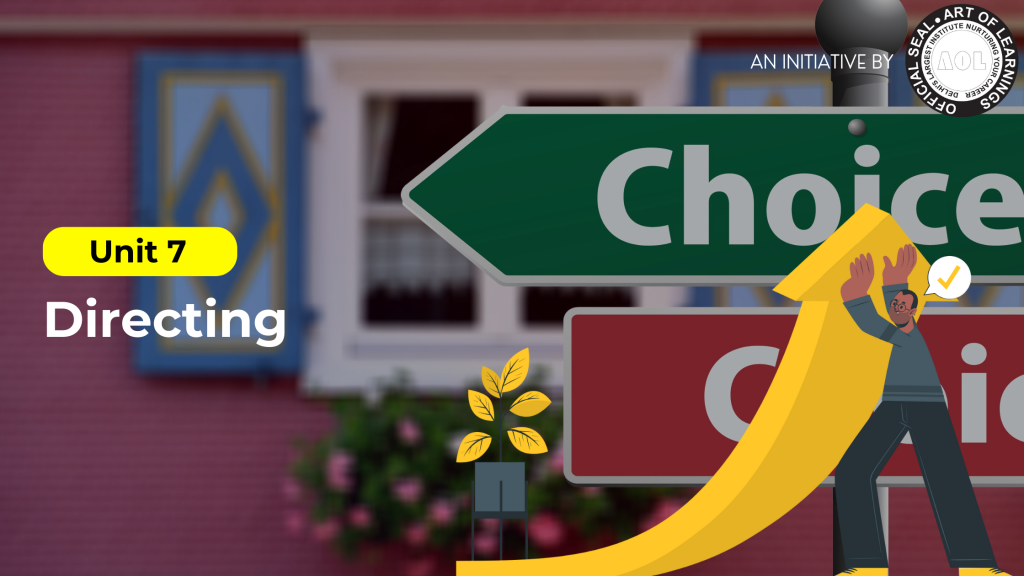 Understand the art of directing, resonating with BST Class 12 . Clear communication, adept leadership, motivation, and delegation are its pillars, steering organizations towards predetermined goals. Effective directing at AOL is taught with real world business examples & scenarios that helps to solve case studies with ease.
Unit 8: Controlling: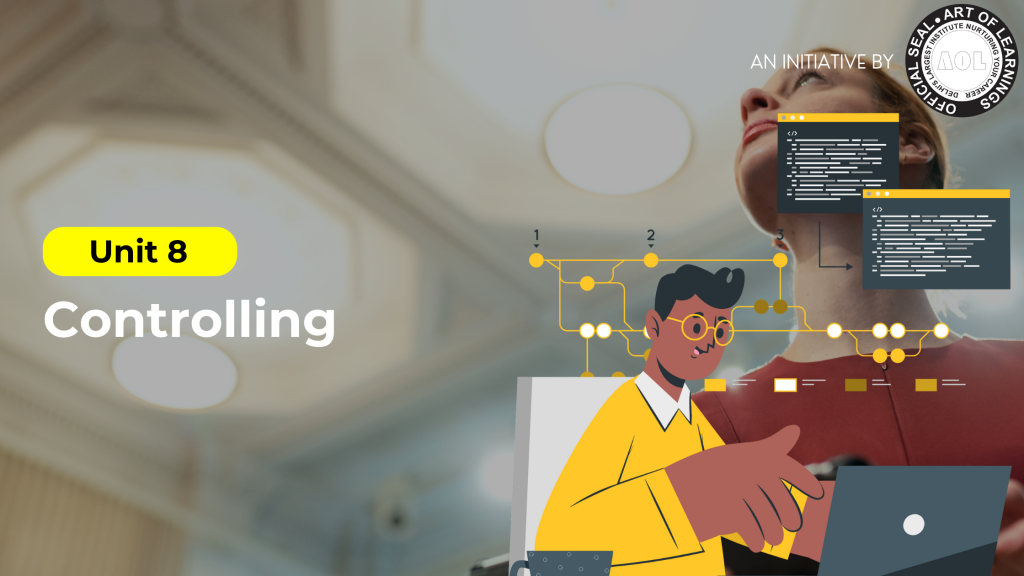 Within business management, controlling is the compass that maintains course. Track performance, compare against benchmarks, and initiate corrective actions early. This module, echoing through business studies Class 12, ensures efficient resource utilization.
Part B_ Business Studies class 12 Syllabus by AOL Business Studies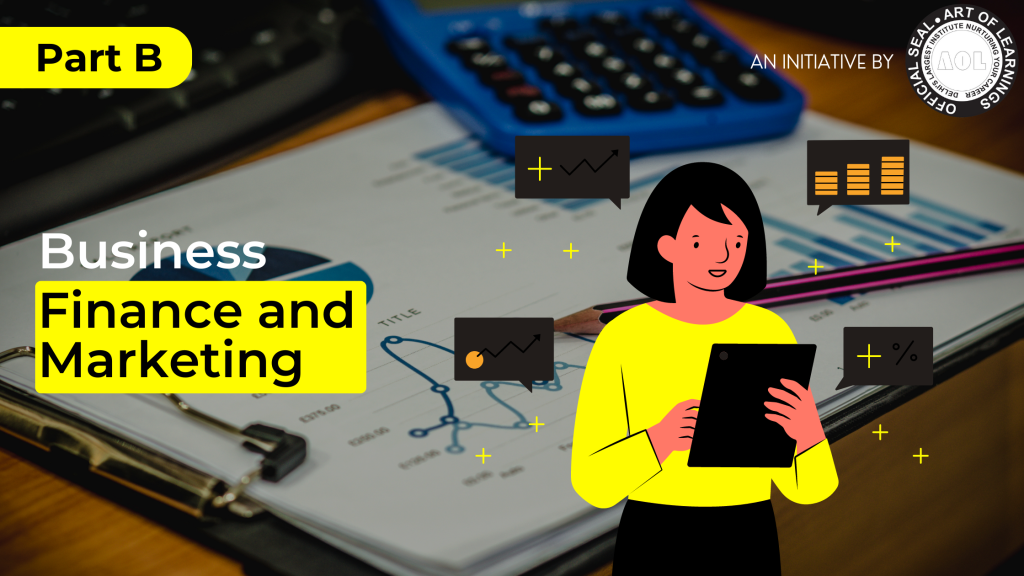 Business Finance and Marketing
Unit 9: Financial Management: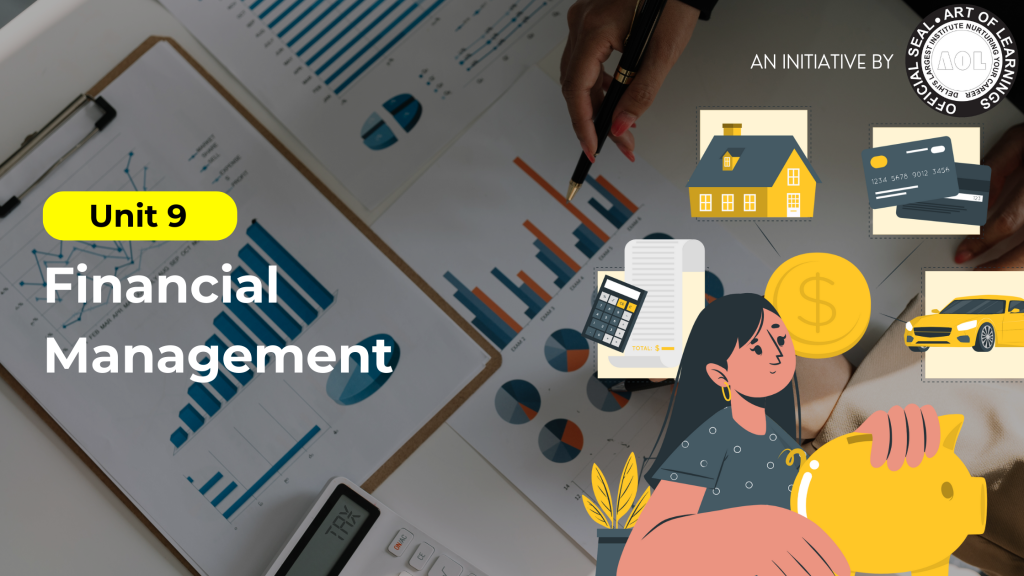 Enter the world of financial management, a pinnacle within BST Class 12 syllabus. This concept lays down the foundation for financial understanding of students .Expertly manage funds, make prudent investment decisions, and craft strategies for sustainable financial growth. This proficiency, nurtured through CBSE Class 12 Business Studies, guides your financial journey. To develop strong basics & to learn all complex topics with ease to reach your dream college and profession, join Art of learnings- best business studies coaching in Delhi.
Unit 10: Financial Markets: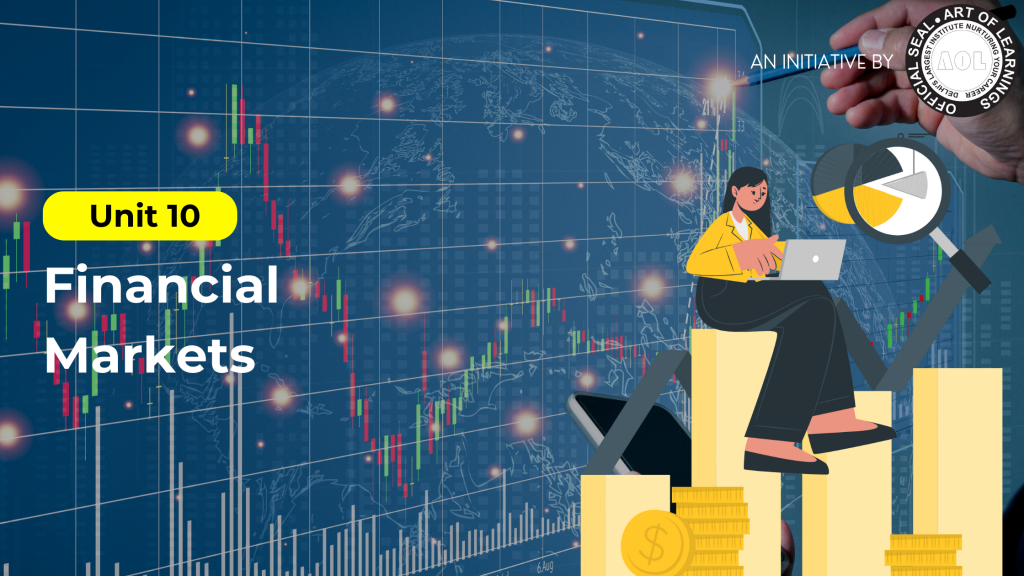 Dive into the dynamic realm of financial markets, core of business studies case studies in Class 12 with AOL Business Studies. This topic introduces – stocks, bonds, commodities, and currencies – influencing economic activities and resource allocation. Such concepts are very important because they form a part of Higher education syllabus as well.
Unit 11: Marketing Management: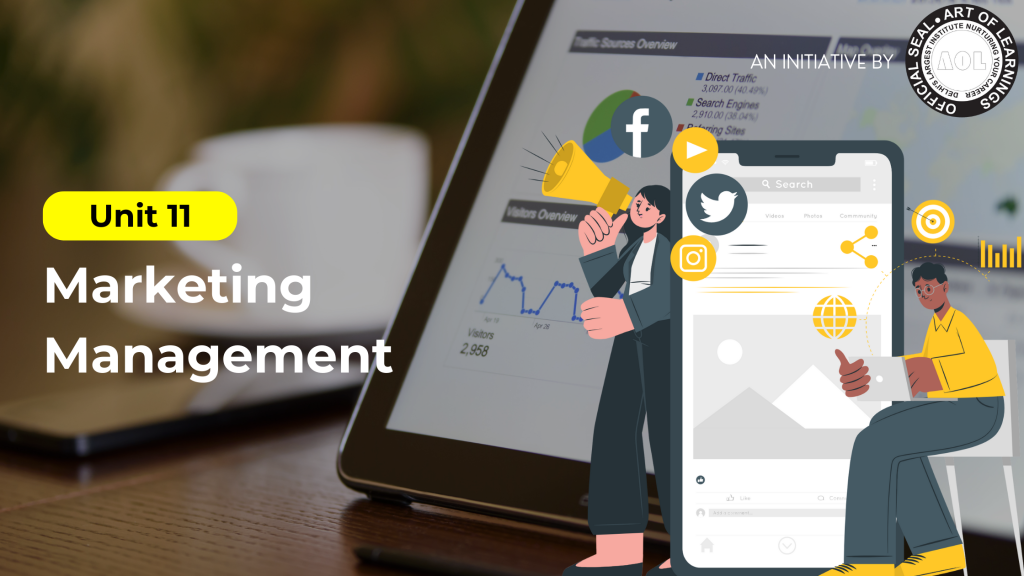 Embrace the holistic world of marketing management, a pivotal focus within business studies Class 12 syllabus. Strategies encompass market research, product development, pricing, promotion, and distribution – pillars shaping business objectives while meeting customer needs in efficient manner.
Unit 12: Consumer Protection:
Navigate the domain of consumer protection, a vital concern within BST Class 12. Upholding transparency, accountability, and product quality is of utmost importance for any business to grow , sustain & earn profit .
Part C: Project Work
Bridging theory and application, this project forms the nexus of both Business studies Class 12 syllabus. It integrates classroom knowledge with real-world scenarios, offering a holistic learning experience.
Know how Business Studies can help you become an Entrepreneur
Art of Learnings: Your Lifelong Success Partner
1.The CBSE Business Studies Class 12 Syllabus for the academic year 2023-2024 is your compass, guiding you through the intricate world of management principles and their practical application.
2.On this journey, embrace the guidance of Vivek Sir and the Art of Learnings, a cornerstone of the best business studies coaching in Delhi. These comprehensive classes and resources, tailored to both BST Class 12 and Class 11, elevate your performance.
3.Participation in offline and online interactive classes at AOL enriches your comprehension, forming a robust academic foundation. Get a free interactive session today with Vivek sir, to enroll call at 9818103936.
4.As you venture into Class 12 , remember that this journey isn't just about textbooks and exams; it's about preparing for a dynamic world. Seek out the best business studies coaching in Delhi, the Art of Learnings, to guide you through this transformative period. With business studies case studies in class 12 and real-world applications, you'll be well-equipped to tackle the challenges of the business realm in CBSE & CUET.
5.The amalgamation of theoretical knowledge and practical insights, as provided by the CBSE Class 12 Business Studies Class 12 Syllabus, sets the stage for your future endeavors. Nurtured by the wisdom of Vivek Sir and the comprehensive support offered by AOL Family including seniors , expert mentors & alumni guides your journey becomes not only educational but also empowering.
So, whether you're searching for BST Class 12 tuition near Paschim Vihar , Ashok Vihar , Rohini , Lajpat Nagar, Gurgaon or aiming for excellence in the CBSE BST Class 12 examination along with CUET, look no further than Art of Learnings.
It's your guide to understanding the intricate world of business and management. Holding your hand even after Class 12 to support & guide you in every phase of your life. Your journey starts here, guided by the CBSE Business Studies Class 12 Syllabus 2023-2024 presented by AOL Business Studies .
Join Art of Learnings for 9, 10 , 11 , 12 & CUET
Do not want to miss IMPORTANT UPDATES ?
Are you preparing for CUET – Check Top Tips to Level Up