Think of leadership as the guiding star for businesses, steering them toward greatness. Art of Learnings (AOL), the Top Business Studies Coaching in Delhi will walk you through a vibrant spectrum of leadership styles, from authoritative to collaborative, and introduce you to renowned figures like Elon Musk, Bill Gates, and Jeff Bezos – individuals whose leadership legacies have transformed industries.
In business studies class 12 the chapter directing helps you to know and learn about leadership. With AOL Business Studies Class 12, students are encouraged to apply leadership principles in real life. Business organizations have always given due importance to their managers who are capable of leading others. A manager needs to use various ways to lead, motivate, and inspire the subordinates and to communicate with them suitably.
In a Class 12 BST curriculum, leadership is typically covered as an important topic because it has a direct impact on the success and effectiveness of businesses.
Leadership is an important factor for any organization's success. History reveals that many times, the difference between success and failure of an organization is leadership.
It is aptly mentioned by Stephen Covey, a famous management consultant, that "managers are important but leaders are vital for lasting organizational success." A leader not only commits his followers to organizational goals but also pools needed resources, and guides and motivates subordinates to reach the goals.
LEADERSHIP STYLES YOU SHOULD KNOW
There are three types of leadership styles –
Autocratic or Authoritarian leader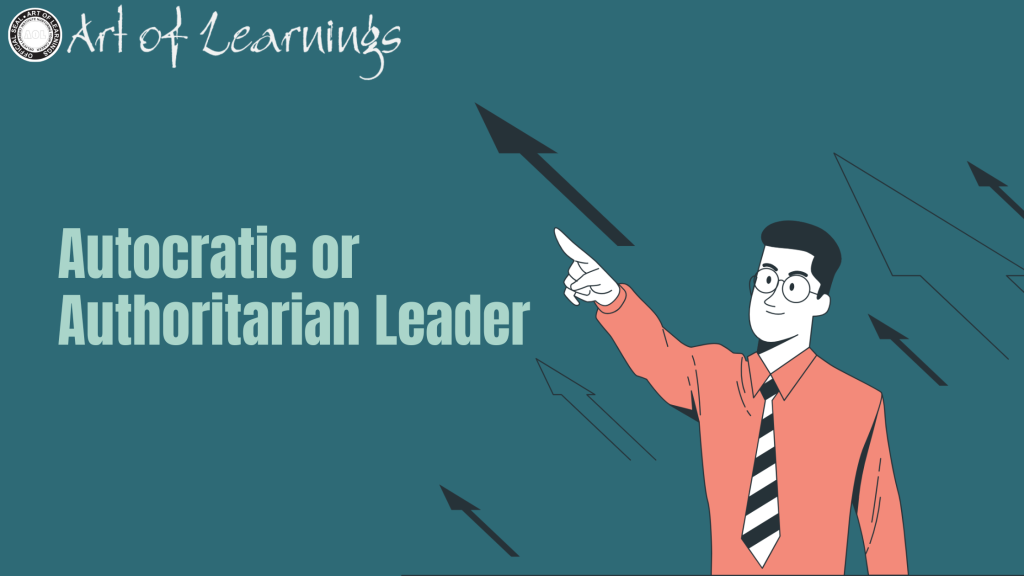 The autocratic leader gives orders and expects his subordinates to obey those orders. If a manager is following this style, then communication is only one-way with the subordinate only acting according to the command given by the manager. This leader is dogmatic i.e., does not change or wish to be contradicted. His following is based on the assumption that reward or punishment both can be given depending upon the result.
BST Class 12 curriculum emphasizes the importance of Autocratic leaders, This leadership style is effective in getting productivity in many situations like in a factory where the supervisor is responsible for production on time and has to ensure labor productivity. Quick decision-making is also facilitated. But there are variations also, they may listen to everyone's opinion, and consider subordinate's ideas and concerns but the decision will be their own.
Example- Imagine a company where the founder is known for his autocratic leadership style. He believes in maintaining tight control over all aspects of the business. He rarely seeks input or feedback from managers or employees. In this organization, the creativity of the employee will be reduced, and the organizational structure will be highly hierarchical, with power concentrated at the top, also High turnover rates and low morale are common in such an autocratic environment.
Democratic or Participative leader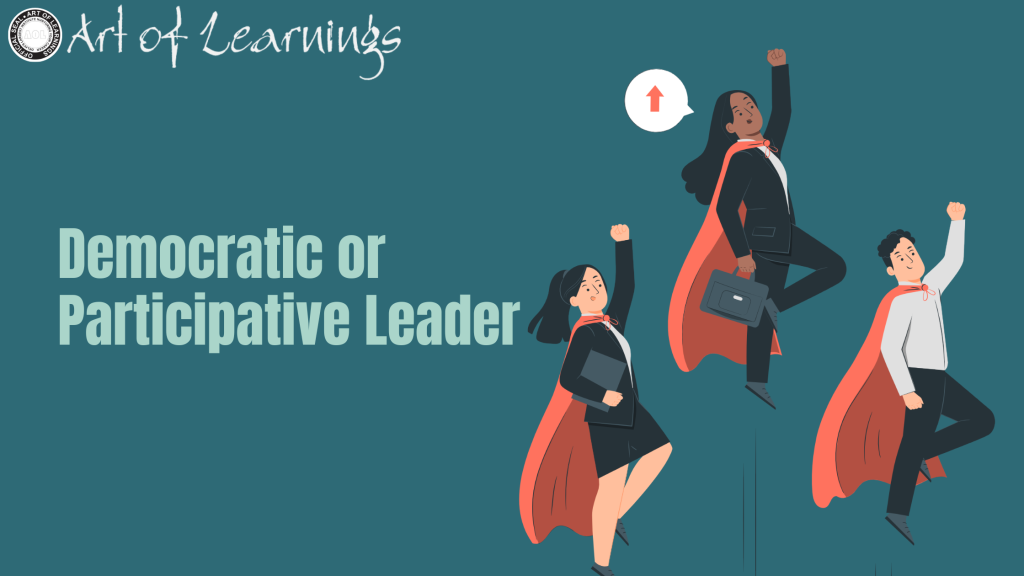 A democratic leader will develop action plans and make decisions in consultation with his subordinates. He will encourage them to participate in decision-making. This kind of leadership style is more common nowadays since leaders also recognize that people perform best if they have set their objectives. They also need to respect other's opinions and support subordinates to perform their duties and accomplish organizational objectives. They exercise more control by using forces within the group.
Examples- In a corporate setting, the CEO calls a meeting to discuss a significant strategic decision. During the meeting, the CEO encourages open discussion and invites input from department heads and team members. Together they decide the best plan of action while taking into decision on various ideas.. Democratic leadership encourages everyone to feel like they own a part of the team's success and work together. It helps leaders use the different skills and ideas of their team, leading to smarter and more rounded decisions.
Laissez-faire or Free-rein leader
Such a leader does not believe in the use of power unless it is essential. The followers are given a high degree of independence to formulate their objectives and ways to achieve them. The group members work on their tasks resolving issues themselves. The manager is there only to support them and supply them with the required information to complete the task assigned. While doing so, another worker also takes on responsibility for the task at hand.
Examples – In a creative design agency, the team leader trusts the graphic designers and artists to work independently on projects. Team members have the freedom to choose their design approaches and techniques, and the leader intervenes only when necessary, such as for client presentations or project updates.
It's important to note that while free-rein leadership can be effective in certain situations, it may not be suitable for all contexts or team dynamics. It works best when team members are highly skilled, self-motivated, and capable of managing their tasks without close oversight. Additionally, it requires clear communication and the availability of support and guidance when needed.
Depending upon the situation a leader may choose to exercise a combination of these styles when required. Even a laissez-faire leader would have certain rules to be followed while doing work and a democratic leader may have to make his own decision in an emergency.
Discover more different types of Leadership styles with real-world examples mentioned below. AOL business studies focus on the multifaceted concepts and examples that play a central role in the success and effectiveness of organizations
QUALITIES OF A GOOD LEADER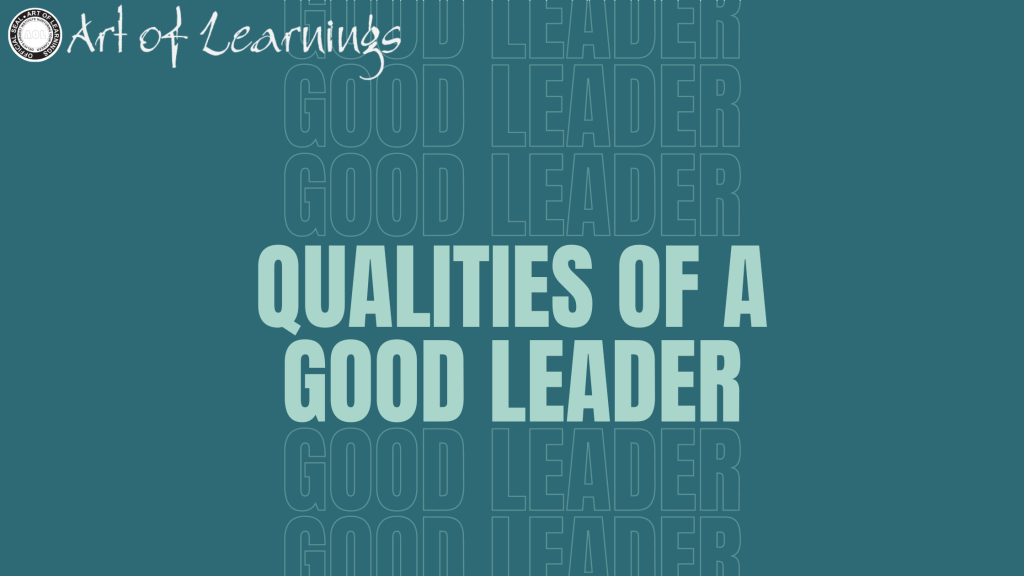 Good leadership is essential for the success and effectiveness of any organization or group. Effective leaders possess a combination of qualities and traits that enable them to inspire and guide others.
Leadership and Communication is a cornerstone of leadership. At Art of Learnings leaders like Vivek Sir excel in effective communication, ensuring that students understand complex concepts and ideas, and clarity in the learning process.
Some of these qualities are explained below by AOL Business Studies
1. Knowledge: A good leader should have the required knowledge and competence. Only such a person can instruct subordinates correctly and influence them. AOL Business Studies educational resources highlight the importance of knowledge and leadership capacity.
2. Physical features: Physical features play an important role in an individual's physical personality. Aspects such as height, weight, health, and appearance contribute to this definition. It is believed that good physical features attract people. Health and endurance help a leader to work hard which inspires others to work with the same tempo.
3. Integrity: A leader should possess a high level of integrity and honesty. He should be a role model to others regarding ethics and values.
4. Initiative: A leader should have courage and initiative. He should not wait for opportunities come to his way, rather he should grab the opportunity and use it to the advantage of the organization.
5, Communication skills: A leader should be a good communicator. He should have the capacity to clearly explain his ideas and make people understand his ideas. He should be a good listener, teacher, counselor, and persuader. At ART OF LEARNINGS-the best business studies coaching in Delhi, Vivek sir can offer guidance on improving communication skills, which is an important element of leadership development.
6. Motivation skills: A leader should be an effective motivator. He should understand the needs of people and motivate them by satisfying their needs. At Art of Learnings , Vivek Sir motivates every student to learn more and to perform as a winner.
7. Self-Confidence: A leader should have a high level of self-confidence. He should not lose his confidence even in the most difficult times. A leader may find it difficult to inspire and motivate people under their authority if they lack confidence.
8. Decisiveness: A leader should be decisive in managing the work. Once he is convinced about a fact, he should be firm and should not change opinions frequently.
9. Social skills: A leader should be sociable and friendly with his colleagues and followers. He should understand people and maintain good human relations with them.
Leadership is a dynamic skill, and leaders may need to adapt their qualities and approaches to different situations and contexts. Good leadership should have a mix of these qualities, AOL Business Studies Class 12 offers comprehensive knowledge on leadership that is designed to help you understand this concept with a strong foundation. It also develops and refine your leadership skills.
HERE ARE SOME EXAMPLES OF A GOOD LEADER
ELON MUSK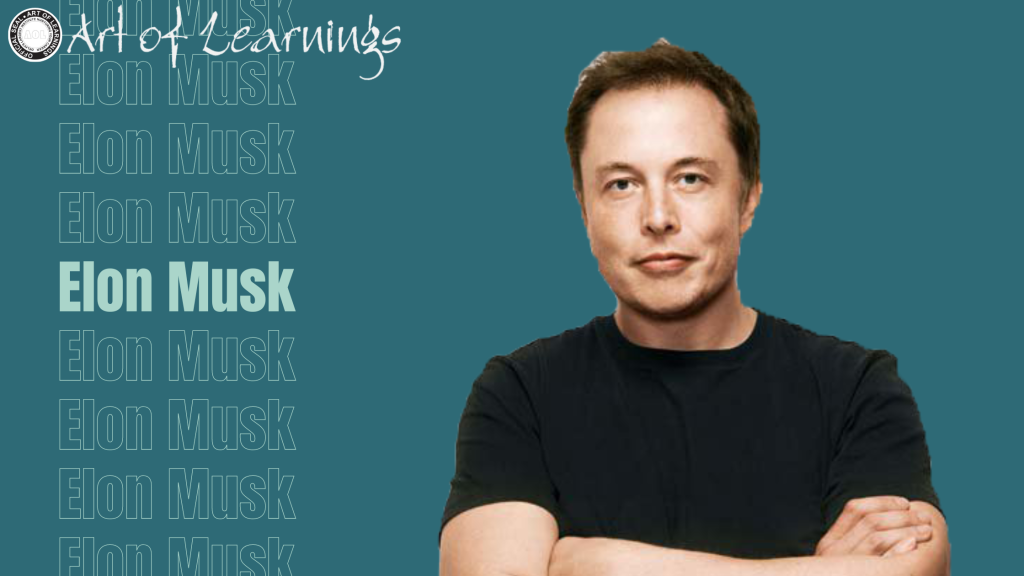 Elon Musk, who's the CEO of SpaceX and Tesla, is known for his forward-thinking leadership in the technology and space exploration industries. Elon Musk dedicates long hours to his work and consistently challenges himself to push boundaries. He embraces the challenges he sets for his team, showing that he is equally invested in the mission. He has pushed the boundaries of innovation and sustainability, aiming to revolutionize electric vehicles, space travel, and renewable energy
BILL GATES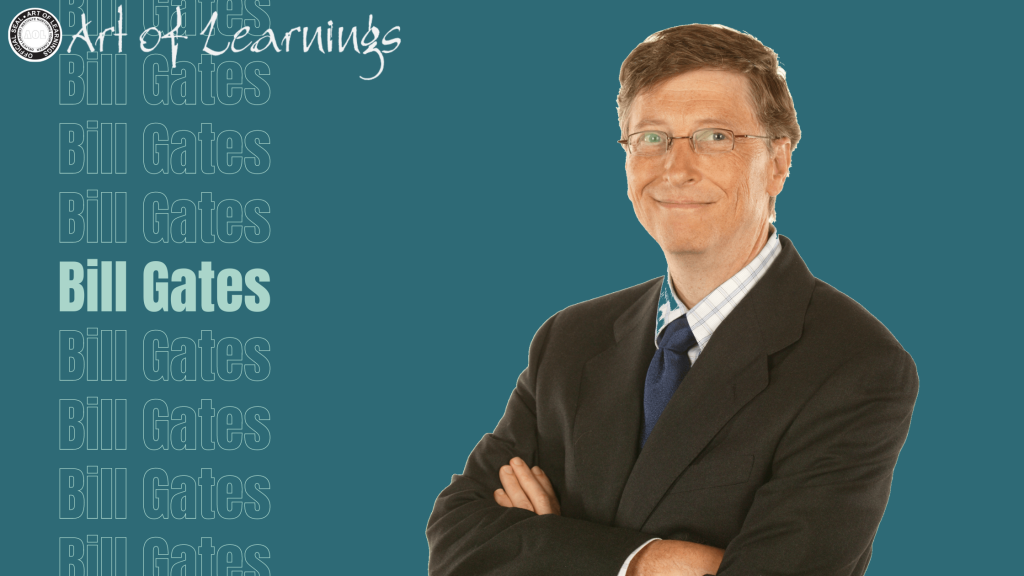 Among Bill Gates's leadership styles is his expertise. It is because of Gates' willingness to learn about computers and gain more knowledge and expertise in the industry has he managed to take Microsoft to remarkable heights.
As the leader and CEO of Microsoft, he never set a limit on his team's success. Gates has been known to help bring out creativity in team members. Rather than having Gates come up with ideas, he practices what is called "intellectual stimulation" where he encourages and empowers others to use creativity in situations where it is needed. With more creative minds come more ways to solve problems.
JEFF BEZOS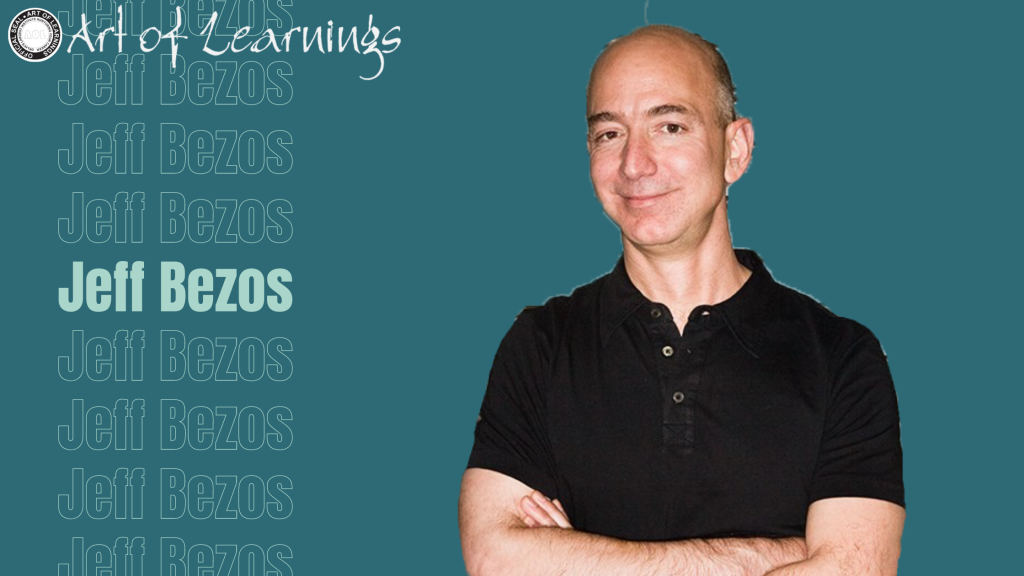 Jeff Bezos started Amazon and managed as its CEO for many years, for a long time. He took it from just an online bookstore to being one of the biggest and most creative companies in the world for buying and selling stuff online and using technology. His customer-centric approach and long-term thinking have been hallmarks of his leadership.
The leadership style of Amazon reflects the autocratic, long-term thinking of its leader, Jeff Bezos. In Amazon's own words, they emphasize values like customer obsession, a commitment to the highest standards, and thinking "big." Each of these individual values stems from the personality of its founder.
At AOL Business Studies, we offer a variety of examples to help our students develop their leadership skills and understand business studies.
Many of the AOLites have become Successful leaders today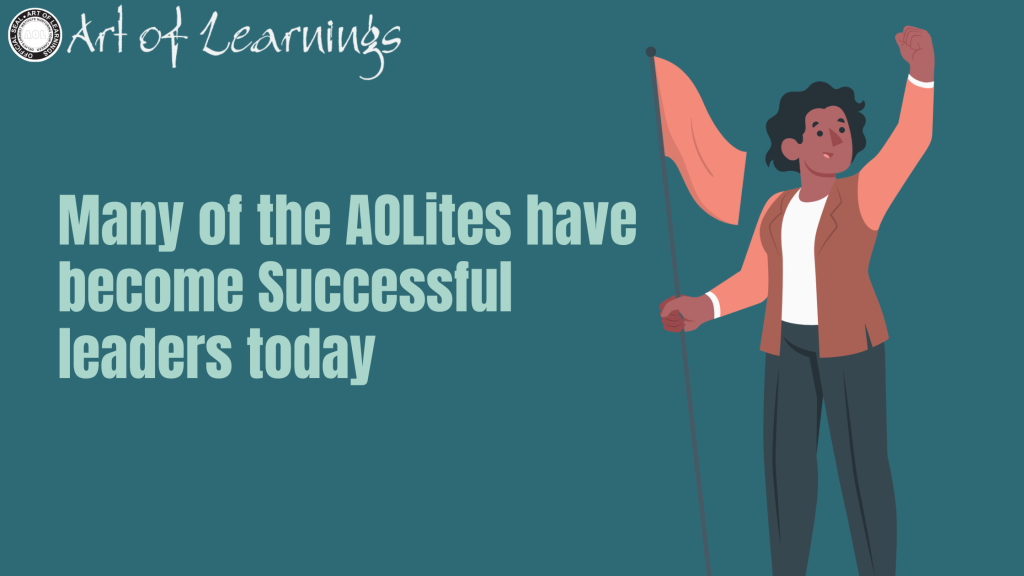 These business leaders have demonstrated various leadership qualities such as innovation, vision, ethics, and the capacity to inspire their teams, making a significant and lasting impact on their industries.
Leaders are the heart of a business and a business's success is largely dependent on its leaders.
For more conceptual clarity of leadership styles and other CBSE Business studies concepts by AOL, business studies join ART OF LEARNINGS, the best business studies coaching in Delhi. Here, Vivek sir will give you practical examples of the concepts that would help you to learn about the topics of business studies and help you to pass with flying colours in BST class 12 Boards & CUET.
If you're looking for the best results in business studies in the most precious years of your life – Class 11 & 12, then join ART OF LEARNINGS classes.
Are you looking for the best coaching for business studies in class 12?
Are you Searching for the best business studies tuition near me?
Join Now ART OF LEARNINGS PASCHIM VIHAR ( Near Ambika Vihar, Punjabi Bagh, Bali Nagar, Bawana, Bhera Enclave, Dwarka, Guru Harkishan Nagar, Inder Puri, Janakpuri, Karol Bagh, Kirti Nagar, Mansarovar Garden, Mayapuri, Meera Bagh, Miyanvali nagar, Moti Nagar, Multan Nagar, Naraina, Paschim Vihar, Patel Nagar, Peeragarhi, Pitampura )
ART OF LEARNINGS ASHOK VIHAR ( Near Adarsh nagar, Civil lines, Model Town, Mukherjee Nagar, Shalimar Bagh, Pitampura )
ART OF LEARNINGS ROHINI ( Near Pitampura, Deepali, Madhuban Chowk, Prashant Vihar, Pushpanjali enclave, Saraswati Vihar)
ART OF LEARNINGS LAJPAT NAGAR ( Near Bengali market, Defence Colony, Friends Colony, Greater Kailash, Green Park, Saket, Panchsheel )
ART OF LEARNINGS GURGAON ( Near DLF, Shashank Lok, DLF Phase 1, DLF Phase 2, Palam Vihar, Gulmohar Marg )